Online Accounting Services
Small businesses succeed when they are on top of their finances. This means tracking income, expenses and more. Using the best accounting software helps you keep your business in the black. The following accounting software helps businesses of all sizes and types keep a tight hold on their financial situation.
There are many accounting apps to choose from for small and mid-size groups. 30 years after the first software applications were released, most options today are cloud-based, which means businesses track their finances online. As long as a business has access to the Internet, they can manage their accounting. Thus, managers or owners are not bound to a single computer, which streamlines and improves accounting practices across the board. Different systems have different focuses. For example, ZipBooks is all about having the latest features whereas the classic QuickBooks Online has a focus on being user-friendly.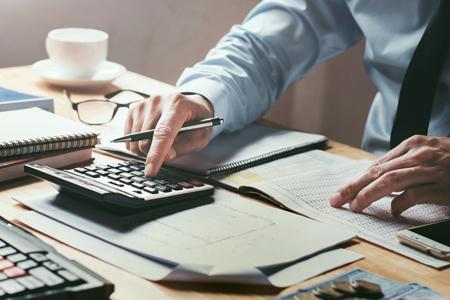 What Exactly Is Online Accounting Capable Of?
Different software has different features, though they do have some things in common. For example, most cloud-based applications make it easy to view graphics like charts and graphs to understand growth areas, income, expenses and more. Businesses can easily look at invoices and manage data entry using drop-down lists, fill-in-the-blank fields, toolbars and more.
Online models are inexpensive compared with older desktop software where people were paying hundreds of dollars for software they were getting used to. Online options mean that businesses can try them out with a free trial and then commit anywhere from $5 to $70 a month for the accounting software. Not being locked into a contract is freeing and cost effective, especially for smaller groups. Most accounting services have different levels of service, with different prices to fit different people's needs. Thus, as a business grows, it can add features at its own pace. Information is backed up, to protect a business too.
___________________________________________________________________________________________________________________________________________________________________
As a business grows, they may need additional management applications like NetSuite. There are complementary add-on features for groups that need it. For example, a business may need more features when it comes to inventory management. This is why there are add-on options for everything from Intacct and Xero to QuickBooks Online.
There are mobile versions of accounting software for business managers and owners on the go. Thanks to the cloud technology, people can manage their finances on the go as long as they have their smartphone in hand. Kashoo was one of the first to build an iPad app for this purpose and One Up was built for phone use first before moving to the web. This enhances a person's ability to check an invoice, manage expenses and more.
Accounting software knows that people want everything in one place, which is why most have interactive homepages where people can quickly sign in and get things done. For example, users can flag tasks, see an overview of the finances with great charts and tables, and be able to see cash flow and more. There are working screens built so that people can transfer funds quickly or send an invoice too.
________________________________________________________________________________________________________________________________________________________________
Freelancers and Accounting Software
Freelancers have to manage their finances just like small businesses. That said, their needs are different from larger businesses. Many sole proprietors have tried accounting apps only to be disappointed because they are paying for unnecessary features and find the software difficult to manage for their purposes. Some freelancers even go back to paper accounting or spreadsheets because of this, which takes more time and stress. Thankfully, freelancers or sole proprietors also have cloud-based accounting options without having to pay for features meant for larger groups.
With new accounting software for freelancers, professionals can save time and make sure they can access their finances anywhere in the world with a reliable off-site backup of the information. The latest apps for freelancers are tailored to this population and are streamlined versions of small business options. The stripped down options make it easy for freelancers to track their income and expenses without dealing with cumbersome features.
SKU
Accounting Finance Software