What is CRM Software?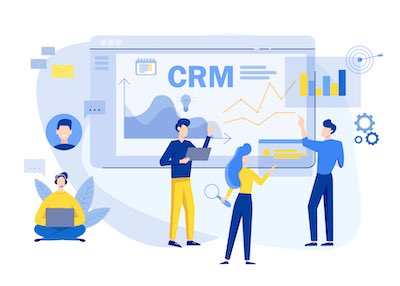 Today's technology is enabling small to midsize businesses to operate more efficiently, thereby saving on expenses and time. Among the most beneficial of these new developments is customer relationship management (CRM) software. CRM software enables businesses to manage existing customers, potential clients, sales opportunities, and contacts from a single solution. CRM software can organize and analyze vast amounts of data with lightning speed, improve workflow, and boost customer relationships to new levels. It all adds up to more streamlined business management and effective customer relationships.
Handling relationships with customers and contacts in these ways was unachievable before these advances in technology without preparing extensive spreadsheets and devoting considerable time, energy and staff resources to do so.
A key to the effectiveness of CRM software is in gathering extensive and detailed information about customers and potential clients, followed by organizing, recording and effectively using that information. CRM software retains information not just on customers' basic details, but also on each contact or lead that a company maintains, whether by telephone or email. It monitors their interests and their purchasing habits. It provides the tools for following up, cross selling, developing marketing campaigns and strategies, and tracking invoices more effectively. Some CRM solutions can even go so far as to prompt sales reps to email or telephone customers at around the time at which they have called the company.
The applications also can scan web traffic and social media to identify potential clients based on such aspects as their interests and hobbies. Instead of an employee trying to remember details on customers or searching for it in randomly gathered papers scattered on an office desk or hidden in computer folders with meaningless names, the software retains this information in a central place. Not only is it retained, but it is well ordered in an efficient and logical way. So, for example, the software will automatically send a gift card or message to customers or contacts on their birthdays. New or improved products or services can be broadcast immediately on their release.
CRM software goes even further than organizing information on customers and contacts and maintaining relationships with them. It provides the ability to aim messages to specific demographic groups, such as millennials and seniors. Information also can be directed to specific geographic areas, such as a city, county or state, quickly and efficiently without having to develop spreadsheets to do so or having an employee going through the information and select those who should be served with the information. In addition, CRM software enables employees to set and measure sales targets, track customer interactions, develop effective marketing techniques, and even to scan internet traffic and social media for potential leads.
As a result, staff can be freed up to concentrate on the more personal face-to-face aspects of marketing and sales without having to spend their time on inputting vast amounts of information, assessing results, and maintaining regular communications with customers. The result is enhanced sales ability, greater productivity, and more satisfied customers.
Many CRM systems have been developed and a large number are available. Sorting through the various CRM software can run up costs and eat up time. But it is essential that the programs chosen are the most appropriate to a company's needs. Here are guidelines to help a business make the right selection.
CRM Costs and Features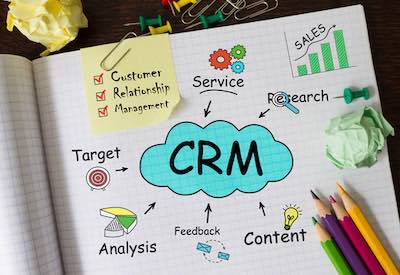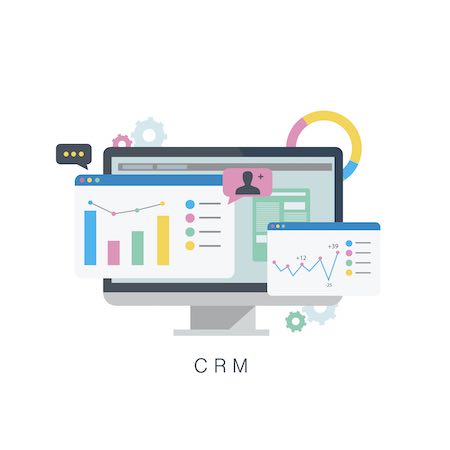 A critical aspect of CRM software is its ability to provide you with reports and analyses. They will help you not only to determine the results of what you have been able to achieve using the software, but will enable you better to determine how you should proceed in the future. To assess an application's reporting ability, check on features that can be customized according to your business. In this way you can assess how your workers have been performing and how customers have been responding. You should be able to produce reports on net sales, demographics on your customers, and track profits in real time.
Ideally, these reports should be exportable. You should be able to save them and print them out if necessary. In addition, using any tool you prefer, you should be able to convert the data into graphic displays of various sorts, such as charts and dashboards. You can then present them to shareholders, partners or others interested in some way in the running of your company. The data will come alive and be more meaningful. An additional benefit will be to combine statistics so that the ratio of, say, email messages to actual sales can be determined.
Security Considerations
In today's world of hackers and loopholes in systems, security has become a paramount concern to most consumers. Failure adequately to protect customers information can be damaging to your reputation. It becomes essential, therefore, to asses a CRM software on its security. A relatively new aspect of security is the storing of data on the cloud. At one level, such storage is considerably more secure than anything saved on your hard drives, where it is vulnerable to theft, fire and other damage. But you need to feel satisfied with the security being provided by the program you are using, particularly where almost all the data is being stored in that way. After all, you are recording information on customers, some of which might be sensitive.
You can test the level of security provided by a CRM software provider in several ways.
One is to research the company providing the software. Check whether it has fallen foul to security failures and how they responded to them, if there were any. Another is to find out where your data will reside, who is ultimately responsible for its security, and what will happen if there is a problem. Among other ways to test the security is to check whether your CRM software fails to adequately record when users change their passwords. Another is to find out whether you can specify each user's access controls. You can also check on how well the CRM software relates to your existing IT security software.
SKU
_CRM_Software_Consulting